Meeting of the Board of Regents | June 2008
Wednesday, June 4, 2008 - 11:00pm
                                                                                                 

 

 

THE STATE EDUCATION DEPARTMENT / THE UNIVERSITY OF THE STATE OF NEW YORK / ALBANY, NY 12234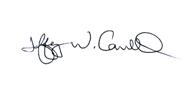 TO:

FROM:

 

 

SUBJECT:

New York Statewide Summer Reading Program 2008

 

DATE:

June 4, 2008

 

STRATEGIC GOAL:

1, 2, 4

 

 

AUTHORIZATION(S):

 

 

 
SUMMARY

Issue for Discussion

Implementation of the 2008 New York Statewide Summer Reading Program.
Reason(s) for Consideration

For information.
Proposed Handling

The Cultural Education Committee will hear an update on the New York State Library's coordination of the annual statewide summer reading program, its support for high-quality programming, and the dramatic increase in participation in recent years. The update will focus on recent initiatives designed to support the programming and increase participation levels at New York's 1,100 public libraries and branches across the state.
Procedural History

The Statewide Summer Reading Program is administered by the New York State Library in partnership with the public library systems and public and association libraries throughout New York. The program is supported by Federal Library Services and Technology Act funds awarded to the New York State Library by the Federal Institute of Museum and Library Services, using federal Library Services and Technology Act funds. There has been a coordinated Statewide Summer Reading program since 1992. Since 2007 the State Library has managed the statewide program as a member of the Collaborative Summer Library Program, a national consortium of 44 states which develops the theme and promotional materials.

Background Information

The annual Statewide Summer Reading Program, sponsored by the New York State Library, brings children and families into local public libraries for reading and literacy activities during the summer months. Research studies show that library summer reading programs raise student achievement levels and help prevent learning losses during the summer vacation. Library programs are offered free of charge to all children from toddlers to teens. Parents are encouraged to participate as well. Approximately 1.35 million of New York's children and teens participated in the State Library-sponsored program in 2007.
The State Library provides leadership for and partners with the 23 public library systems on program implementation, offering high-quality educational materials, support through the www.summerreadingnys.org website, small mini-grants to library systems for local programming and more.  Local libraries, in partnership with schools and community organizations, tailor the statewide program to local needs.
Current priorities are:
Increase program participation toward 2010 goal of 1.5 million children and teens.
Hold Statewide Summer Reading Program kickoff press conferences in both eastern and western New York.
Promote through the Office of Educational Television and Public Broadcasting with New York's public television stations.
Participate in the Hudson-Fulton-Champlain Quadricentennial observance.
Provide a statewide method for online registration for the Summer Reading Program through public library websites.
Recommendation

              Staff recommend that the Regents support the efforts of the State Library and the public library systems to promote participation in the program and to enhance programming, helping to improve student performance and literacy in New York State.
Timetable for Implementation

              The program will be implemented in local libraries throughout the state from June through August 2008. Final figures on participation in the program will be available by October 2008.